Discover our FBO (Fixed Base Operator) based near Paris, on the Le Bourget (LFPB) and Toussus le Noble (LFPN) airports, and dedicated to handle private aircrafts. Far from basic handling services, ASTONSKY aims to offer its customers an extraordinary experience.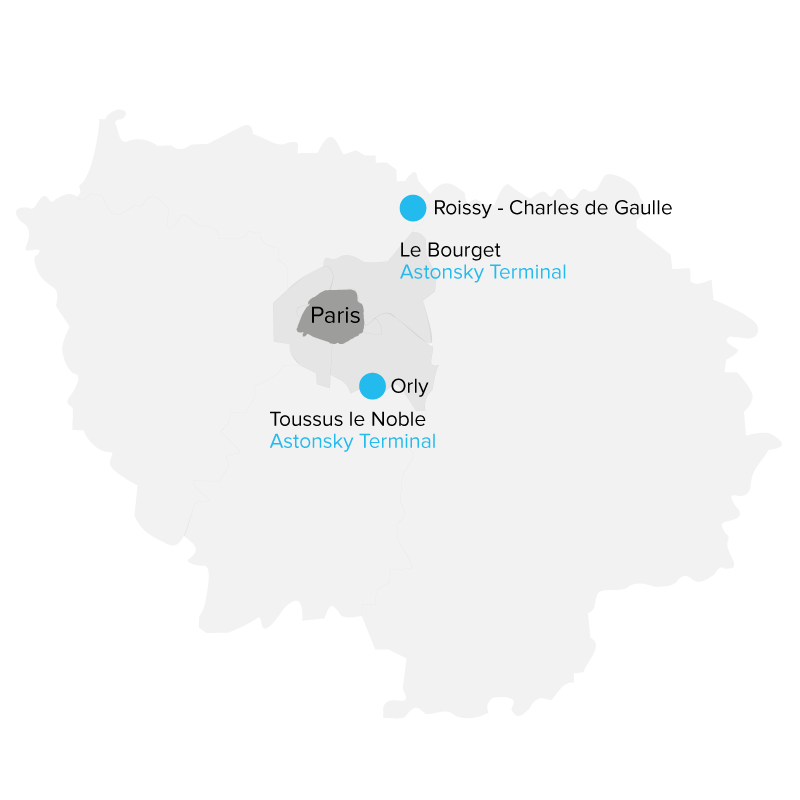 PARIS – LE BOURGET

ASTONSKY Paris Le Bourget opened in October 2019 in Europe's leading business airport, located just 7km from Paris. Definitively focused on the customer experience, this FBO can accommodate aircrafts with a mass of up to 100 tons and offers premium services for the most demanding passengers and crews.

TOUSSUS LE NOBLE

Opened in 2012, ASTONSKY Toussus-le-Noble has offers modern facilities in the fully integrated ASTONFLY pilot training center complex. With large hangars and a team of ramp agents at your service, the FBO ASTONSKY of Toussus the Noble is perfectly suited to handle aircrafts up to 12 tons.